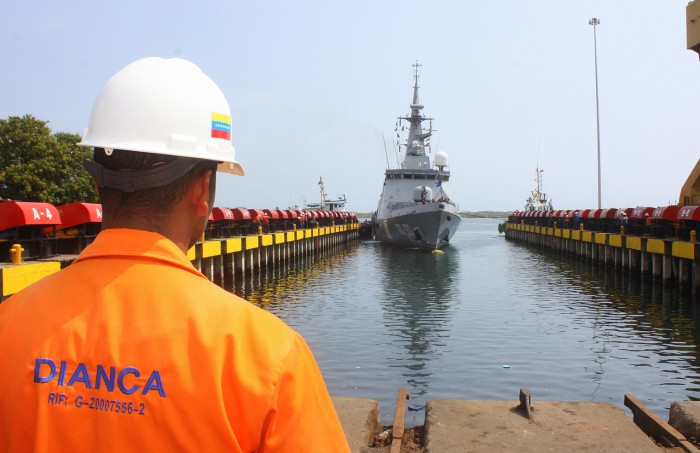 VIEW
To become the best and most competitive shipyard in the Caribbean with a combination of safety, prices, quality and just in time in the works, as well as being the favorite in the national and international market of constructions, conversions and naval repairs, obtaining The maximum economic value added of our operations, making us an attractive pole for investors, ensuring the future growth of our company.
 MISSION
Design, build, repair and / or modify ships and floating structures, both in steel and aluminium, for national and foreign shipowners with excellent quality, complying with what is established in the Constitution of the Bolivarian Republic of Venezuela, as well as with the framework National and international law that regulates the sector of the naval industry, favoring the development of the small and medium industry of the sector, the satisfaction to our clients and always complying with our organizational principles.
 QUALITY OBJECTIVES
• Design, build, repair and / or modify ships, floating structures, naval and related structures within specifications.
• Guarantee price, quality, and delivery times, according to customer requirements.
• Maintain and ensure the effectiveness of the processes of the quality management system.
• Guarantee the development of our staff.
 QUALITY POLICY
At DIANCA, we design, construct, repair, modify and maintain ships, floating structures, naval and related structures in steel and aluminium, using raw materials that meet established standards by the different classifiers at national and international level, trained and qualified personnel, up-to-date technology equipment and controlled processes that We guarantee the highest quality; using continuous improvement, to meet the needs of our customers, according to their expectations in terms of price, quality, delivery times and integral security.