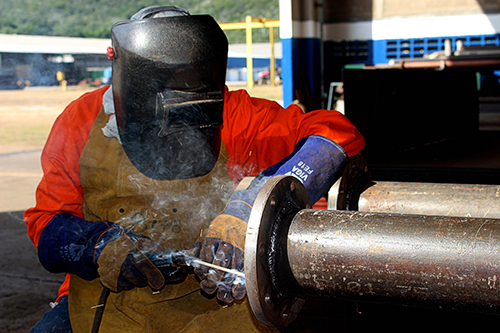 • Assembly, dismantling and maintenance in: valves, pumps, winches, filters, vents, pre-rollers, fire cannons, hydraulic motors, hydraulic jacks, grids.
• Disassembly, assembly and maintenance of propeller system fixed pitch, variable pitch, schottel (technical support).
• Propeller system alignment.
• Deflection and alignment of the tunnel of the axles, adjustment of horns. Arming of hydraulic jacks, main feather boring.
• Work with lathe, milling machine and auxiliary equipment (machining, grinding and construction of parts).
• Welding work.
• Dismantling, assembly and maintenance of the steering system (palatimon, servo motor).
• Dimensional check of the propeller system.
• Checking the lines and bearings, valve maintenance (adjustments, set up and alignment).