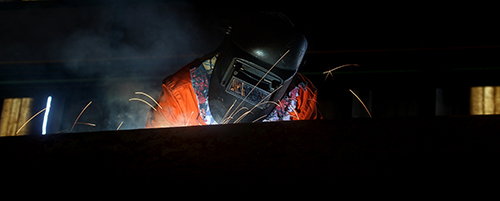 At Dianca we have excellent work teams to provide you with the necessary support in heavy industrial constructions with special steels.
We offer:
Pipeline spool manufacturing.

Mounting of pipes.

Manufacture and assembly of tanks.

Pressure vessels: Thick sheet, ASME stamp.

Manufacture of tanks of high thicknesses and diameters, atmospheric storage according to API standards.

Complete sand blasting and / or coating processes.

Manufacture of heavy, medium and light structure, bolted and / or welded structures, tubular structures, ducterias, among others.

Manufacture of pipe racks.

Manufacture of steel boards for railway bridges and viaducts.

Packaged equipment: manufacture of multi-port valve skids for gas and crude handling, supply and installation of valves and instrumentation.

Prefabricated pipes for various types of industrial plants.

Prefabricated expansion yokes.

Prefabricated pipes made of carbon, stainless and alloy steel.

Jackets and top slides for offshore operation platforms.

Manufacture of fountains, columns and shirts for pilots.